Adults
Tysoe United F.C play in the Stratford Alliance FootballLeague. The 2015-16 season the adults are in Division 2
.
For more information about the Stratford Alliance Football League's history and to have a look at the results, fixtures and league tables please visit the Stratford Alliance Website. You can find this website on the links page. The Tysoe United 1st team are sponsored by Tysoe Social Club, Automatic Doors Ltd, and by Buildbase.New players are always welcombe. The Managers for both teams can be contacted via the 'Contact Us' page on our website.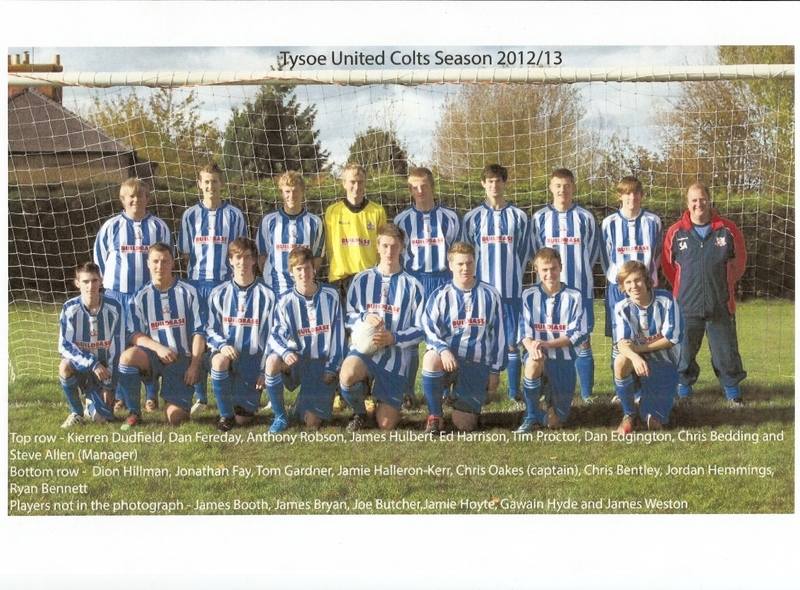 Tysoe United Squad 2010-2011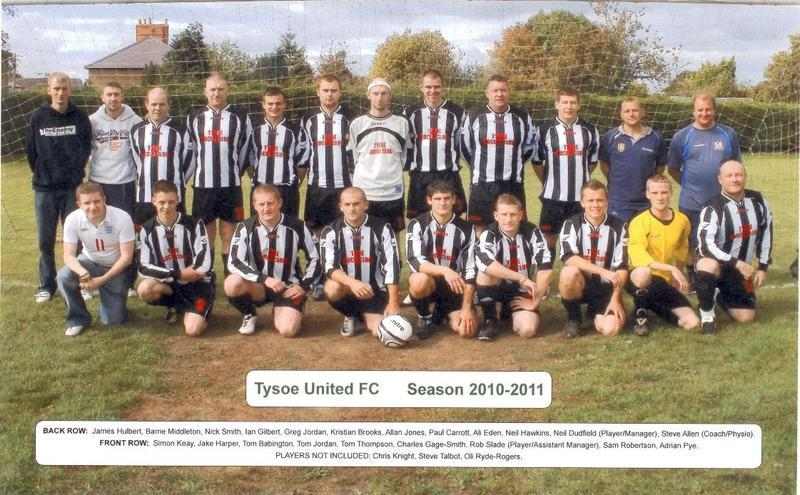 James Hulbert, Barrie Middleton, Nick Smith, Ian Gilbert, Greg Jordan, Kristian Brooks, Allan Jones, Paul Carrott, Ali Eden, Neil Hawkins, Neil

Dudfield (Player Manager), Steve Allen (Coach/Physio).
Front Row: Simon Keay, Jake Harper, Tom Babington, Tom Jordan,Tom Thompson, Charles Gage-Smith, Rob Slade (Player/Assistant Manger). Sam Robertson, Adrian Pye. (Players not in photo: Chris Knight, Steve Talbot, Oli Ryde-Rogers.)
Tysoe United Away Kit 2010-11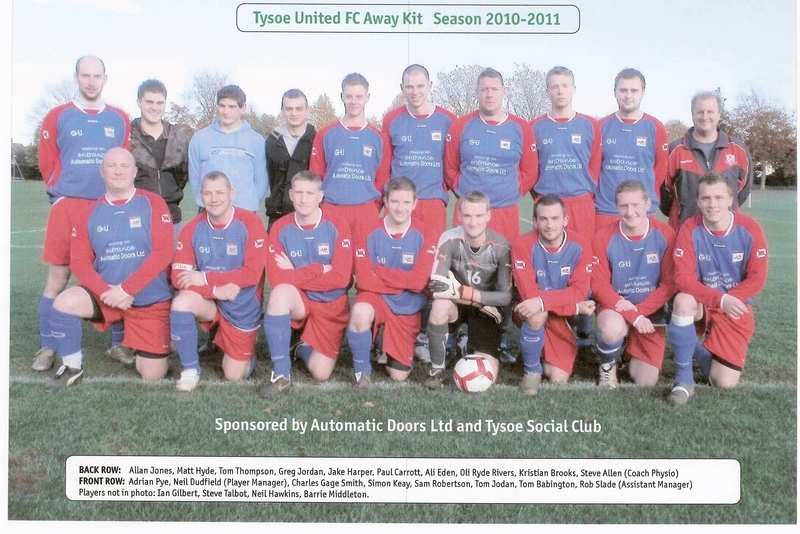 Tysoe United Squad 2009- 2010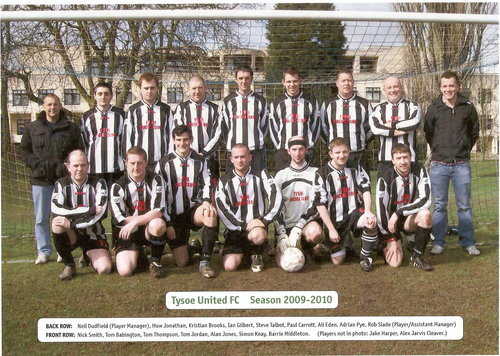 Back Row:
Neil

Dudfield (Player Manager), Huw Jonathan, Kristian Brookes, Ian Gilbert, Steve Talbot, Paul Carrott, Ali Eden, Adrian Pye, Rob Slade (Player/Assistant Manger)
Front Row: Nick Smith, Tom Babington, Tom Thompson, Tom Jordan, Alan Jones, Simon Keay, Barrie Middleton. (Players not in photo: Jake Harper, Alex Jarvis Cleaver.)